NOTES FROM THE FIELD 4/21
For most retail omnichannel brands the last twelve months have certainly been a very challenging period on multiple levels. Now that we have entered Q2 for 2021, there is a refreshed optimism that we are on our way to a steadily improving business environment and an opportunity for revenue growth. Indicators of such have been demonstrated in multimedia interviews and industry analysis. Despite ongoing industry struggles, some of which began prepandemic, evidence is steadily mounting that we will see more positive results in this quarter.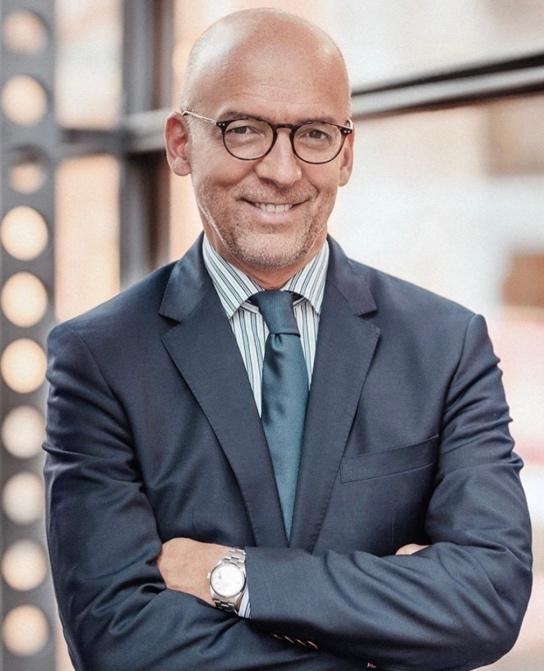 Many organizations have remapped their strategies this year with a sharpened focus on their team investment, evolving customer experience requirements (both on- and offline), merchandise and services, technology, operations, and real estate investment. With such a dramatic change in the landscape, sharp leadership knows we are not going back to much of the same methodology to achieve our desired results. The evolution continues. 
The customer has evolved too during this period. Informed brands know this and are focused on getting on their "shop floors" (wherever their physical space may be), actively engaging online, and refining intelligence from CRM data. The composition of who is shopping, where they are located, and their variety of behaviors and preferences is just the beginning of the story. The distinct expansion of customer expectations over the last year has included an eye on convenience, safety, connection, sustainability, and social consciousness in a global marketplace to name a few.
There are exciting and innovative physical store concepts in development with existing online players and new emerging brands centered on creating a distinctive store environment for customers to enjoy. Brands are also seeking to integrate how customers choose to shop in markets around the country. A few concept stores recently visited include Showfields (https://showfields.com) and Aritzia's Super World (https://www.aritzia.com/us/en/store?StoreID=2163 ) in New York, as well as Atelier & Repairs ( https://atelierandrepairs.com ) in Los Angeles. There are many other brands creating innovative destinations in order to build connection with customers. After a year of lockdown due to the pandemic, there is significant pent-up customer demand for new experiences too. As customers feel safe to reengage in public spaces, the impact will be significant.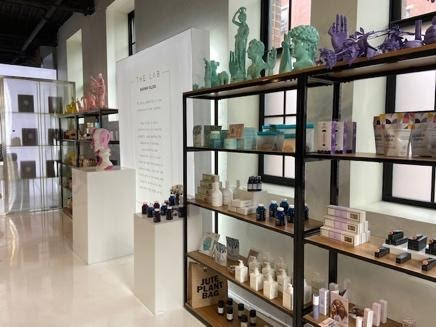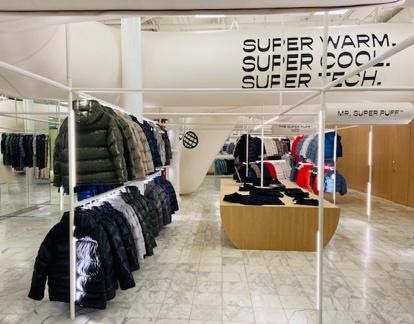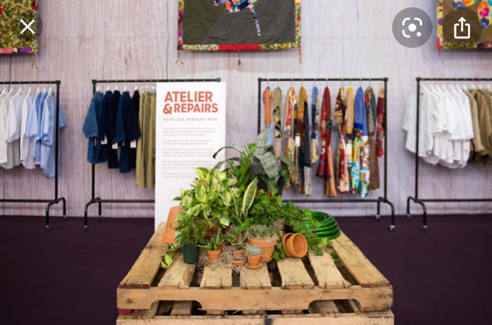 Brands seeing steady revenue growth have the ability to create exciting merchandise assortments and related services that inspire customers to explore both online and in store, making the connection seamless for however they choose to shop. A careful and well-thought-out investment of resources will present new opportunities. Smart organizations are developing an operational agility too on multiple fronts to properly scale a sound framework for technology, logistics, transportation, and fulfillment in order to drive a profitable business.
Despite the ongoing correction in the number of physical stores in the U.S. that has been underway since long before the pandemic, retail is simply not going away. The vast majority of Americans choose to shop in store with fewer than 20% of sales completed online. On a global scale e-commerce represents less than a fifth of overall consumer spending.
The National Retail Federation and Planalytics forecast U.S. retail growth at between 6.5 and 8% for 2021. On a broader macrolevel, the U.S. economy is steadily gaining ground with a potentially positive impact from federal stimulus, employment gains, and confidence on Wall Street. According to the Federal Open Market Committee our GDP is also expected to increase by 6.5%.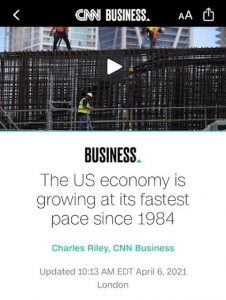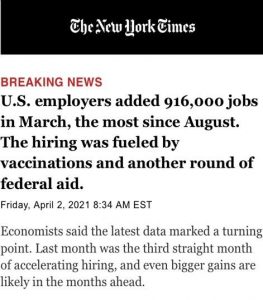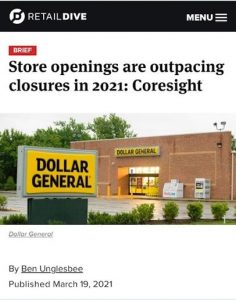 Certainly there will be plenty of significant challenges and milestones this year across the retail omnichannel landscape. While much has changed, the core fundamentals have not and are simply evolving in terms of brand culture, teams, product/service offerings, and customer experience. We are not going back and for good reason. I am confident that sharp leadership will yield improvements driven by experience, innovation, and the ability to adapt and consider all possibilities that lie ahead. 
Related Articles 
"The Return of One-to-One Commerce," The Economist
https://www.economist.com/special-report/2021/03/11/the-return-of-one-to-one-commerce
"Why Physical Stores Are Still Vital for Retail," LSRetail.com 
https://www.lsretail.com/blog/why-physical-stores-are-still-vital-for-retail
"NRF Forecasts Retail Sales to Exceed $4.33T in 2021 as Vaccine Rollout Expands," 
NRF.com
https://nrf.com/media-center/press-releases/nrf-forecasts-retail-sales-exceed-433t-2021-vaccine-rollout-expands
"Retail Speaks: Seven Imperatives for the Industry," McKinsey.com
https://www.mckinsey.com/industries/retail/our-insights/retail-speaks-seven-imperatives-for-the-industry?cid=app