NOTES FROM THE FIELD 3/21
A dramatic reduction of retail square footage in the United States has been well underway over the last several years for diverse reasons. Now further accelerated due to the global pandemic, the overall impact has been well reported and significant in a variety of ways.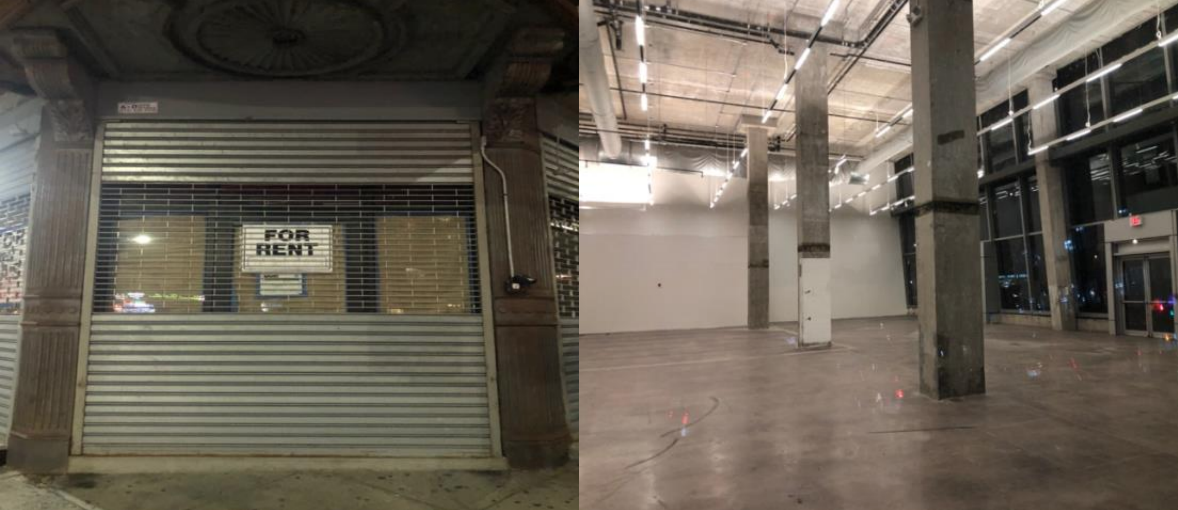 In towns and cities it has resulted in another less tangible but equally vital loss—the sense of community. Retail closures have resulted in a loss of places where people can go to explore, engage, shop, learn, connect with others, and simply have an enjoyable experience. As a retail executive and resident of New York City I have explored many neighborhoods across the boroughs and observed the loss firsthand.
It's time for a gradual, careful, and well-charted change in the approach to commercial real-estate vacancies in our neighborhoods. It begins with a thoughtful conversation with landlords prompting them to consider their immediate and long-term future prospects. Their investment properties could serve as a foundation for a variety of activities in our communities. Rather than "sit tight" until the economy and Covid-19 crisis are headed in a more positive direction, landlords should consider meaningful and sensible short-term enhancements.
I do not underestimate the complexity of variables this might present for landlords in terms of temporary buildout requirements, insurance, utilities, occupancy terms, security, tax implications, etc. But I would also expect that landlords and real estate organizations have the expertise and resources to consider fresh new possibilities during these times. An updated review by local governments would be required as well.
In order to underline what can be accomplished by landlords, I'd like to share a few examples from my recent neighborhood visits that have benefited a range of small businesses, non-profits, and the community at large.
Dan Soares, Alimentari Flâneur/LES
https://www.nytimes.com/2020/11/23/dining/alimentari-flaneur-nyc.html
Alimentari Flâneur is a specialty and seasonal produce market founded by Daniel Emilio Soares, a fourth-generation Balducci. At Alimentari they source unique seasonal fruits and vegetables as well as additional provisions inspired by Old New York. In addition to several locations throughout the city, a new space called the Mini-Market was creatively installed at Essex Market.
When I was visiting his new space, Dan shared with me: "I created Alimentari to bring genuine hospitality to an experience that has been drained of its sense of wonder and charm. In doing so, I aim to highlight the importance of eating seasonally, supporting quality farmers, and preserving the sanctity of the neighborhood grocery store."
We discussed how the value of small businesses often gets overlooked and taken advantage of by some landlords and developers who recognize the collective success as their own. Often the terms of unreasonable leases and disproportionate rent increases can harm a small family business. A key aim of Alimentari is to show customers and landlords alike that quality retail is an asset to a neighborhood and central to community, having a multigenerational impact over time.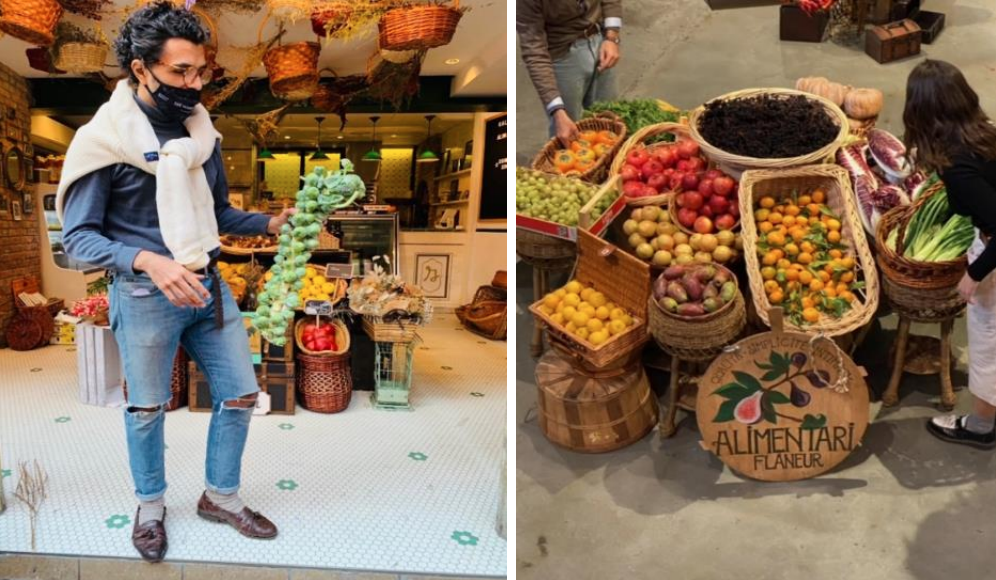 Richard Corman/UWS
https://richardcorman.com/PORTFOLIO/thumbs
Richard Corman is a gifted portrait photographer with a recently opened space on the Upper West Side. The space was creatively leased with his landlord to both exhibit his work and interact with the neighborhood at large. His work is nothing short of exceptional.
Upon visiting with him, we spoke briefly about the importance of engaging with fellow New Yorkers and tourists alike in order to share his vision. As his website states: "Richard is driven to find and capture an essential image of great spirits and great talent. . . . [His] desire to capture the beauty of the human spirit extends beyond the commercial and entertainment worlds. . . . The fine art world of Photography has embraced his published books and limited edition fine art prints."
Whether window shopping, curating a collection, or simply passing by, this small space captures your imagination and allows you to experience a beautiful moment.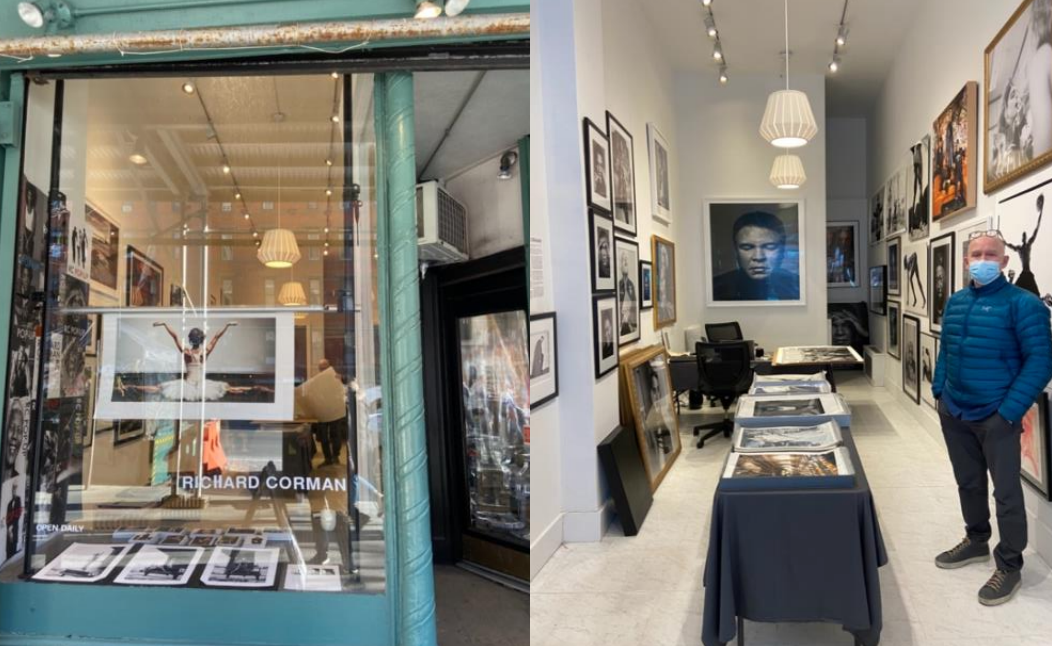 Musical Storefronts/Broadway
https://www.kaufmanmusiccenter.org/mch/musical-storefronts-series/
In a space located near Lincoln Center, musical artists perform in a storefront window with outdoor amplification. I walked by and observed close to one hundred people enjoying a piano and violin concert. This pop-up series showcases more than one hundred of New York's finest performers and provides work to artists severely impacted by the cancellation of live performances.
As Chrystal Williams, mezzo soprano, recently shared on their website: "It's so nice to be able to see the audience, and see their joy. It's infectious. There's a lot of healing and hope in music, and unity. Right now with all the isolation and everything that's going on in the world, I feel like we need a lot more community, we need more to bring us together, and music is a great vehicle and language to do that."
This important nonprofit mission is generously supported by Jay Dweck, Steinway & Sons, the Lincoln Square Business Improvement District, and Milstein Properties. It is an example of a collaborative team effort to creatively utilize vacant space, providing support to the artists and an exceptional experience for the community.
Art on the Avenue NYC/UWS
https://www.artontheavenyc.com/what-we-do
Another wonderful example of revitalizing multiple vacant spaces to enrich communities is the Art on the Avenue NYC project. Three New York City school teachers joined forces with an art curator and the Columbus Avenue Business Improvement District to use over a dozen vacant storefronts in a ten-block area for showcasing art from creatives with diverse backgrounds.
With modest funding from the Columbus BID and New York Foundation for the Arts, leasing arrangements were made with several landlords for a limited period extending into early 2021. Simply taking a walk for several blocks is like visiting an outdoor museum, exposing one to an incredible range of artwork. The art is available for sale with one hundred percent of the proceeds going to the artist.
In the curatorial statement found on the project's website entitled "The Art of Healing," Lisa DuBois shares: "Communicating art is not just about creating the art itself, it's about the inspiration behind the work and finding the right words to convey it. Each piece of art tells a short story and is accompanied by a statement written by the artist to illustrate the meaning behind the art." This endeavor is a true gift to our community.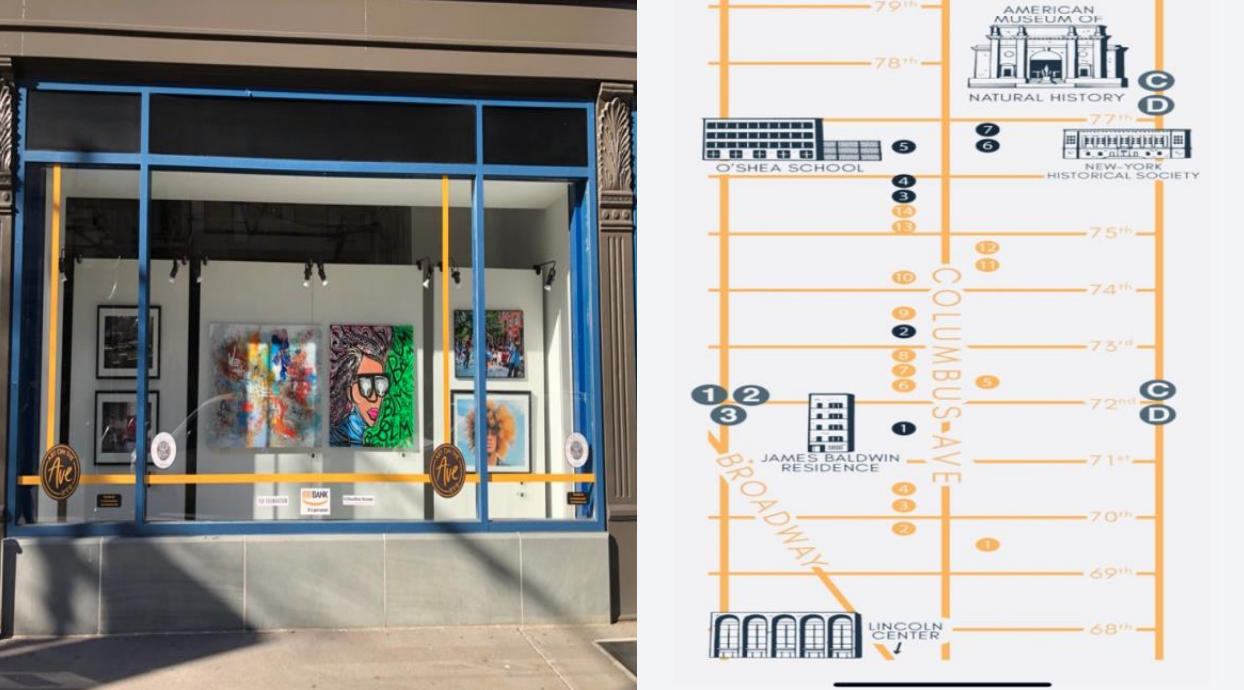 With clear vision, proper care, and integrated planning, these vacant spaces can continue to evolve into brilliant platforms that drive engagement, educate, inspire, as well as restore our sense of community. Let's use them to build a future foundation for our towns and cities.
Related Articles
Vogue
https://www.voguebusiness.com/consumers/pop-up-power-why-short-term-stores-areset-to-thrive
New York Times
https://www.nytimes.com/2020/09/01/business/commercial-real-estate-conversioncoronavirus.html