NOTES FROM THE FIELD 9/20
I grew up in brick-and-mortar retail. Over the last ten years of my career I've served in a variety of leadership roles with Barneys New York, Celine, and Nordstrom. I've seen them each at the top of their game and witnessed their challenges as well. Each organization possessed its own unique community of customers, stores, websites, employees, headquarters, fulfillment centers, and suppliers.
The retail/online environment was evolving over this course of time. Changes included a shift in customer shopping behaviors, a reduction of physical square footage leaving hundreds of empty storefronts, and a sharp rise of Chapter 11 filings. The current pandemic is only the latest development to significantly impact the landscape.
What follows are some of the lessons I've learned. They include the importance of growing the best team possible, developing a strong culture, providing exceptional customer service, and having a distinct product. But first, some background stories that reveal the essence of each place.
Barneys New York
Barneys was a dynamic luxury fashion "art house" that started as a small family business in New York City in 1923. It began with Barney Pressman selling his wife's wedding ring for $500 to open a small shop in Chelsea offering men's off-price suits. The business grew from there with his son, Fred, steadily adding new and emerging men's brands from Europe; Fred's wife, Phyllis, adding home furnishings; and their son, Gene, adding a women's business to round things out.
Over the decades they expanded their presence around the United States and in Japan. This included the launch of Barneys Co-ops, Outlets, and Warehouse Sales, along with two online businesses. For years the flagship on Madison Avenue was second to none in New York City as a fashion destination. Armed with a diverse and talented sales team reflecting the city it served along with curation by merchants keenly focused on identifying emerging fashion artists, the company launched and showcased a unique collection of brands.
Barneys was clearly a merchant-driven organization, but Fred Pressman's passion for building meaningful and ongoing customer relationships was his highest priority. My years working with him at Madison were instructive and inspiring. With a firm belief that nothing replaced being on the shop floor, he would arrive unannounced daily and quietly stand a few feet away from a sales associate engaged with a customer to simply listen. He guided me on the importance of carefully understanding the conversation.
After the customer had left, he would often go directly to the associate to ask for information, offer selling/service suggestions for next time, and sometimes praise a nice job. If the exchange was not meeting his expectations, I would be advised as the men's store director where improvements were required. If Fred learned we were out of stock on an item that we should have had, he would proceed to the telephone and summon merchants uptown to the shop floor to better understand why we may have "walked a customer."  In many cases patience was not this man's virtue, and that trait served him quite well in achieving the results he required for Barneys New York.
On the importance of customer service Fred clearly stated, "The best value you can offer a customer is personal attention to every detail, and they will return again and again. Ultimately the customer cares most about how he or she is being treated." To this day, I could not agree more.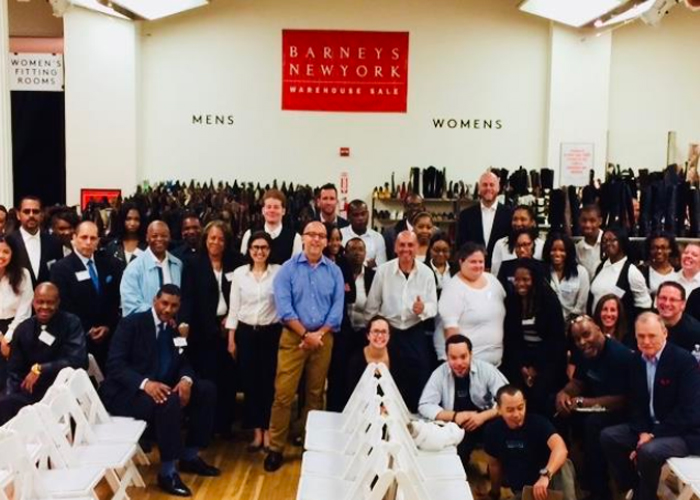 Over the years the off-price business grew as well as the size and scale of the Barneys Warehouse Sales we hosted in New York and Los Angeles twice a year. When I was responsible for these businesses, I quickly found there was an urgent need to scale up the level of customer service, merchandise assortment, and overall visual presentation to more closely align with their full-price sibling. I immediately made sure I was on those shop floors to observe, engage, and build standards—together.
In time this habit ensured we had the right individuals well prepared with the tools and resources to reach our objectives. Over time, the level of commitment grew, and we achieved plenty as a unified team.
In more recent years, leadership worked to enhance productivity of the store network, drive e-commerce, and enrich the merchandise assortment in a competitive marketplace. The strategy ultimately failed resulting in a Chapter 11 filing earlier this year with a sell-off of assets and name rights going to Saks Fifth Avenue. Seeing the Barneys New York powerhouse exit was not only a saddening loss but ironic because the very element that drove its sustained success and growth for decades is exactly what is so vitally important in fashion today: showcasing emerging artists and brands.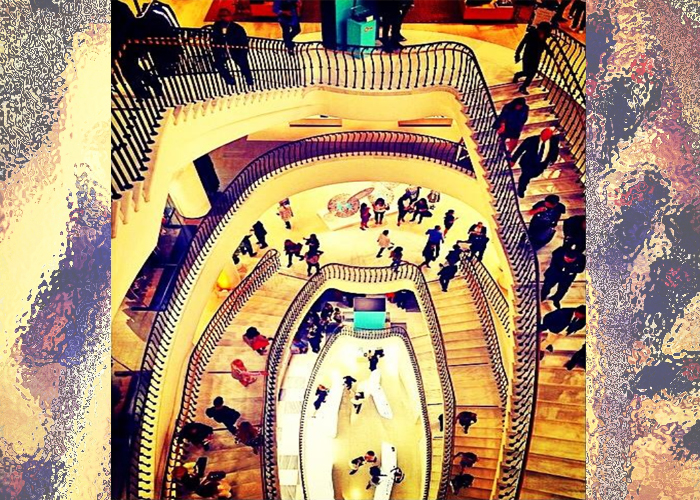 Celine
Celine was started by Céline Vipiana and her husband as a made-to-measure children's shoe boutique in Paris in 1945. It was amongst many things a distinct cultural experience for me. In the years since its birth the French house evolved to sell ready-to-wear, shoes, leather accessories, jewelry, and fragrances. Boutiques opened in eighty international luxury markets followed by new creative direction after her passing. The house was later acquired by LVMH.
The British designer Phoebe Philo grew the business significantly, breathing into it an updated modern design approach that appealed to a woman who was confident about her work, sexuality, choices, and place in this world. The design, high quality textiles, and construction of the products were exceptional. I immersed myself into learning about the history of the company and LVMH, the merchandise, and the diverse mix of loyal customers consisting of socialites, established professionals, international fashion followers, and the young and aspiring. They shopped at what grew to upward of 150 stores worldwide.
In leading the teams at the twenty-five North American stores for Celine I took the best of what I knew in managing American fashion businesses and integrated it with the global initiatives from Paris. Often it provided me with the opportunity to develop successful programs that shaped the culture on these shores, particularly in the areas of team training and development, customer service practices, and store operations.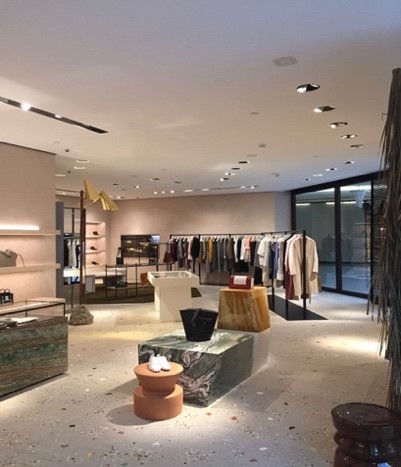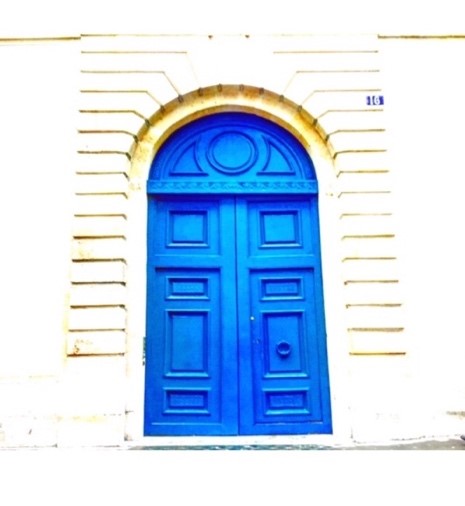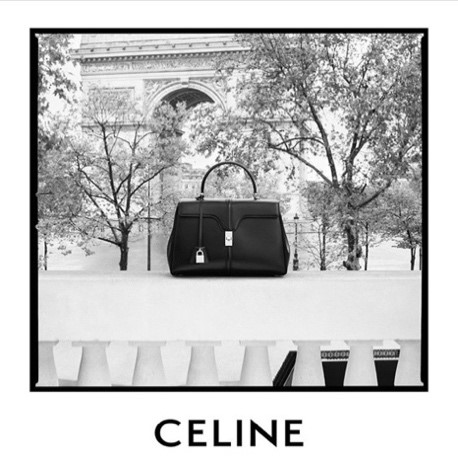 We focused on developing an exceptional sales and management team—a group of individuals who communicated effectively, provided superior customer service, and possessed a certain passion and style acumen. We examined the existing training tools and recommended improvements where required to support the right selling behaviors. We also redeveloped an operational foundation that provided managers with the best resources to perform with consistency and maximize their time on the shop floor.
I guided our teams to understand the changing needs of new and existing customers. I would sometimes engage a customer and ask, "What drives how you like shop now?" The reply often centered around a stream of thoughts: "Newness, social media feeds, luxury style, a personal connection, easy returns, and physical stores as pick-up/drop-off points." There were few things we would not do for our customers whether visiting with them in their homes crosstown or cross-country, hosting events in our stores for causes they believed in, opening up early to serve them, or simply pouring a chilled glass of champagne to connect.
The approach we took ultimately strengthened our local team culture, which was key for a brand based in Paris. Despite some familiar local challenges with merchandising, marketing, and online development, there were transatlantic ones too. I was vocal in representing the frontline needs of the American market with senior management. It was reminiscent of my earlier years with Gap International in London working with CEO Mickey Drexler on the needs of the local British market. Ultimately senior management must listen hard to those working closest to the teams and customers.
In thinking about how our brand culture was shared with France I recall visits where myself and division heads would meet with our visiting managing director in a conference room after store walkthroughs. When discussing how to achieve key objectives in areas such as sales, marketing, training, etc., we had a roughly thirty-minute window before his attention span waned. He would smile and proceed to his directives regardless of what we had shared. This leadership style was in direct contrast to other organizations I had worked with that embraced mutual learning. So yes, of course think globally, but also make sure you focus on how that translates to local markets. A top-down leadership approach will get you results for the short term but not build long-term commitment from teams.
In recent years there's been an enhanced investment strategy from LVMH at Celine, including the installation of designer Hedi Slimane, creation of a men's clothing line, brand-repositioning, store renovations, and e-commerce efforts to position them for aggressive growth. Looking forward to seeing how Celine performs in their next chapter.
Nordstrom
My most recent leadership role was with the 119-year-old family-led Nordstrom business last year. It was both rewarding and challenging as we launched stores in New York City, the most important metropolitan market in the country. During the summer of 2019 a team of over one thousand employees was hired and/or transferred to open the Women's Flagship on West 57th Street to complement the Men's Store that had opened earlier. That fall we also launched two Nordstrom Local stores on the Upper East Side and in Greenwich Village. All were well received.
It is common knowledge that the retailer has a rich customer-service-focused history that has evolved in innovative ways over the years in both their full-price and off-price stores as well as online. Their mission has always been to serve customers, be relevant in their lives, and form lifelong relationships. It was deeply embedded in the culture to never say no to the customer. The story of the customer in Fairbanks, Alaska, who rolled two snow tires into the newly converted Men's' Store (which was previously an auto store) and received a refund is true. It's all about building relationships one customer at a time.
Another example of Nordstrom's customer focus was seen with the launch of its Nordstrom Local stores. Originally launched in Los Angeles, they are now in New York City with more to follow. The stores offer three core services: online order pick-ups and returns, alterations, and style advice. Other services include nail beauty, in-store bars, clothing donation drop-offs, and other conveniences.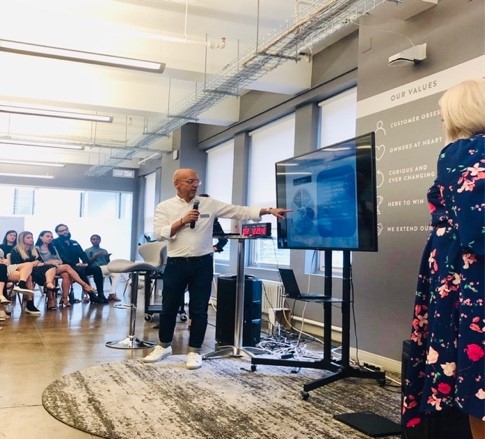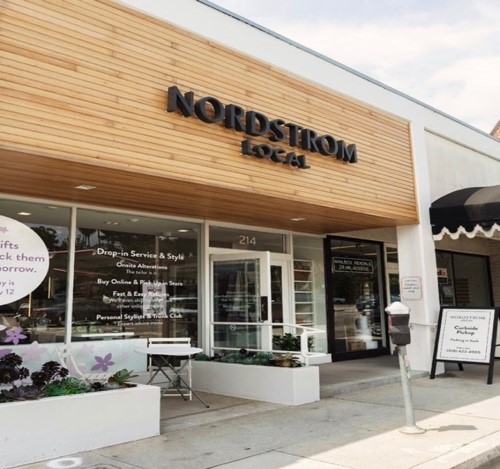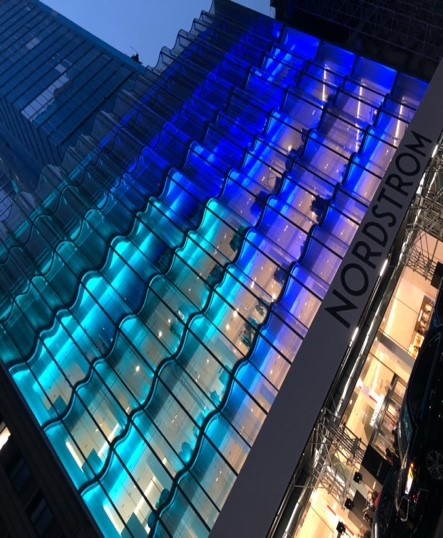 I had a wonderful moment with the founder's 87-year-old grandson, Bruce Nordstrom, last fall. At the conclusion of a meeting with New York leadership during the question and answer period I had a question for him: "What would you advise a new addition to the family here at Nordstrom to always keep in mind?" I expected a lengthy response to share his wisdom. He paused, smiled, and simply said, "Smile, just smile." I will remember this simple truth always. A smile always invites a positive engagement.
On the merchandising side of the business there are many strengths, but it will be important in the future to diligently focus on the preferences of the New York City resident to drive repeat visits, particularly now given the dramatic drop in tourism. Given the size of Nordstrom's online business and their already established Men's Store, they are armed with significant data on the NYC customer, which will be helpful in seizing growth opportunities. Experimenting with new innovative concepts such as the launch of its resale division, See You Tomorrow, can assist in making the Flagship Store a repeat destination over time as well. In terms of the allocation of retail square footage, it will be important to understand where the best returns and growth opportunities exist given Nordstrom's combined total of over 380,000 square feet in NYC.
As learned over the course of my experience, there are four non-negotiable priorities that yield growth over time. These must be developed, managed, and consistently evaluated for success:
1) Recruit, develop, and invest in the best team possible. 
• Have an organizational structure that make sense.
• Hire a diverse range of individuals who reflect the market(s) in which you serve.
• Provide meaningful training beyond the basics as needs evolve over time.
• Lead and inspire your teams with humility and a positive spirit.
• Be on your shop floor to observe and coach with consistency.
2) Build a strong culture.
• Develop a 360-degree understanding of your brand's story, values, aspirations, strengths, and opportunities. Ask questions and listen well.
• Reinforce that all roles are equally important, fostering mutual respect within the team.
• Ensure internal employees are treated exceptionally well, which translates directly to the customer.
• As a recent study in the Harvard Business Review instructed, one should share aspirations throughout the organization, possess sound target-driven leadership, and ensure an ongoing conversation at all levels.
3) Provide the best customer experience possible.
• Guide teams on distinct behaviors, gestures, and what the overall engagement should feel like with customers.
• Ask customers questions, investigate, and listen well to build personalized relationships.
• Learn about your customer's communication preferences as well—they'll vary.
• Remind teams that moments matter and customer word of mouth is powerful.
• Remember, there's a human desire for a satisfying visit experience where people can connect, discover something new, enjoy great service, and be inspired.
• As Mickey Drexler, former CEO of the Gap, once said to me: "There are two types of individuals who work for our company, those who service the customer and those who support those who do."
4) Sell the merchandise or service that defines your brand.
• Know that in a competitive marketplace there are abundant choices, images, and messaging available for customers.
• Be clear on what the brand's unique story, mission, and core values are that make it stand out from others.
• Tailor the merchandise or service offering with a keen eye on who your customer is along with his or her interests and lifestyle.
• Recognize the variety of market profiles; there is no one size fits all.
• Consistently be on the shop floor with your team and customers to understand what offerings work and where improvements are needed.
While these four truths may seem elementary to some, they are often not, as evidenced by the retail landscape today. Retail is not going away; it is simply evolving as it has throughout time. The organizations that listen to their teams and customers, balance their physical spaces with their online presence, and produce an exceptional product or service will be positioned for a long future.
Related Articles of Interest
Barneys New York
https://www.nytimes.com/2019/08/06/business/barneys-visual-history.html
https://www.vogue.com/article/barneys-new-york-bankruptcy-designer-memories
https://www.nytimes.com/1996/07/15/nyregion/fred-pressman-who-elevated-barneys-new-york-dies-at-73.html
Celine
https://www.crfashionbook.com/fashion/a23321746/history-of-celine-brand/
https://www.theguardian.com/lifeandstyle/2019/sep/27/hedi-slimane-turning-celine-stores-into-art-salons
https://www.nytimes.com/2019/03/20/style/visit-the-new-celine-or-is-it-the-new-old-celine.html
Nordstrom
https://www.nytimes.com/2019/10/23/style/nordstrom-family-department-stores.html?smid=nytcore-ios-share
https://pages.pagesuite.com/c/5/c5aead2e-bf5d-49af-8ea0-b3ab788ee9bd/page.pdf
https://www.retaildive.com/news/store-concept-nordstrom-local-dive-awards/566188/